Animation is the rapid display of a sequence of images of 2-D artwork or model positions in order to create an illusion of movement. It is an optical illusion of motion due to the phenomenon of persistence of vision. This could be anything from a flip book to a motion picture film
There is no single person who can be considered the "creator" of the art of animation, as there were several people doing several projects which could be considered various types of animation all around the same time. (Short, hand-drawn animation scenes could be presented with the Phenakistoscope, the Zoetrope, and other optical "toys" already in the early 1800s.)
Would you like to do something like this....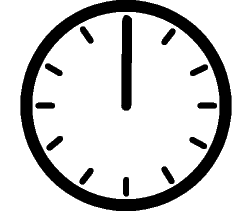 Don't worry these are not flash animation, also i am not talking about those costly animation software like 3ds max or Maya etc..this is a freeware software known as "Pivot stickfigure animator", you can get it from the original site of the pivot animator.
Or get it from here: version 2.2.5(size : 485 kb) (developer : peter bone)
Check out this also..

Pivot
is downloadable
freeware
created as a way to make it easier to create stick-figure animations. The software allows the user to create stick figure animations easily and without any artistic skills. You can move the sections of the stick figure and create a chain of animation frames that can be previewed as you go. You can use more than one stick-figure in the animation, and even create your own stick figures using an easy to use visual editor that lets you assemble objects out of lines and circles. You can build your own stick figures and load your own backgrounds. In addition, you can optionally set animation size, speed and more. The animations can then be saved as animated gifs to be used on web pages.
A complete tutorial or guide from the msn group for pivot animator is available here
Also checkout the Wikipedia guide.